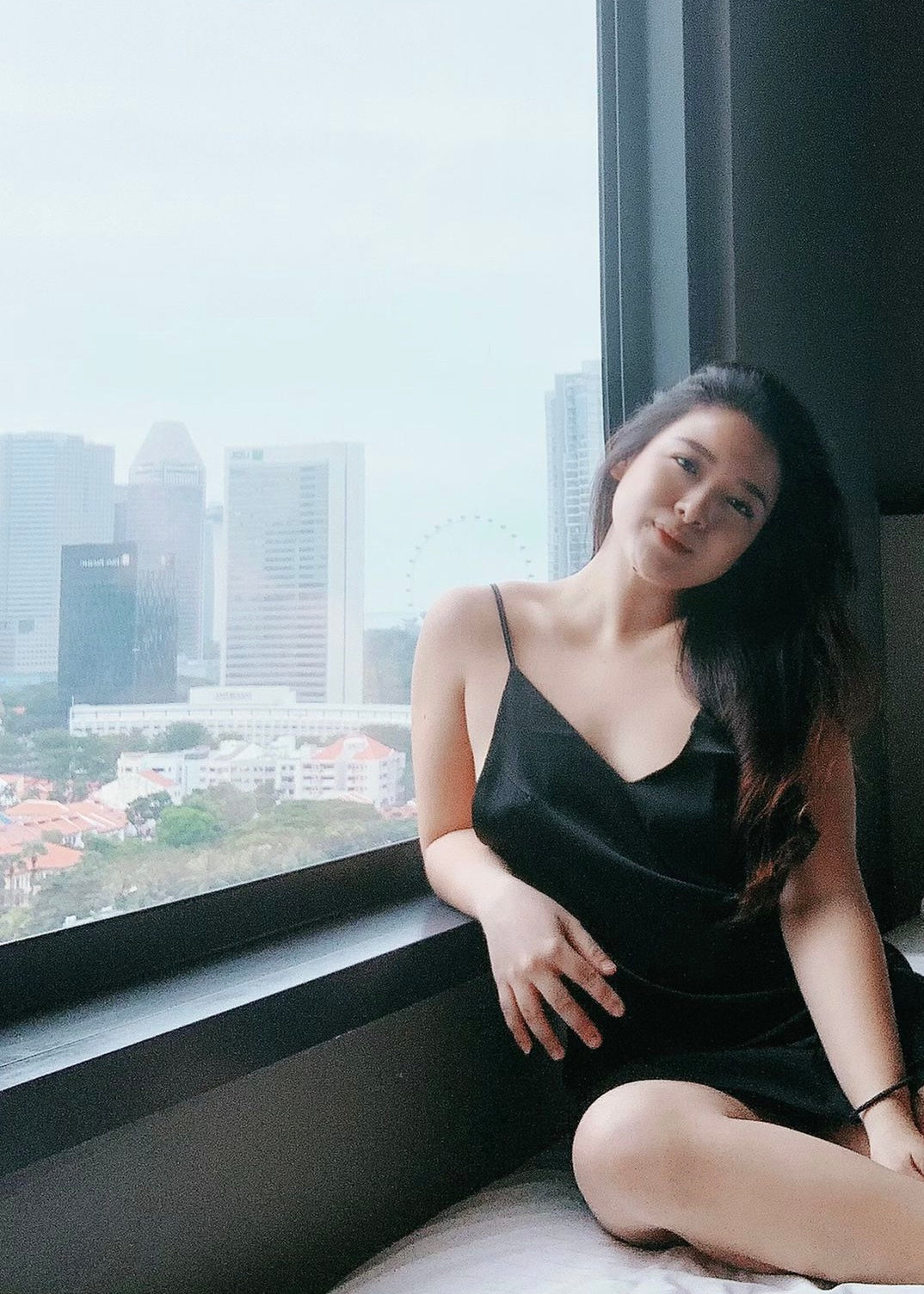 Abby
Abby
Abby
Age: 30-32
Height: 152cm
Language: English/Mandarin
Drinks: Sure!
Availability
Weekdays: 7.30pm onwards
Weekends: Flexible
About Me
Hello you! 👋🏻
I am an out going person, and I carry conversation well. Easy to talk to, respects person opinion a lot. Also a good listener if you need me to be one.
I used to travel around the world for my job so I've been to quote a few countries. There are actually places in Singapore that I have not been to. So we can go on an adventure and make some memories :)
I love working out, generally I do yoga, hike or swimming. I like beaches and tanning too, there is something about the calming sound of the waves that keeps me happy and relax.
Preferences
• Food (surprise me)
• Movies 🎥 (Rom com/ comedy/ thriller)
• Café-hopping (Cat/dog cafes! 🐱🐶 Theme cafes)
• Museums/ sea aquarium/ gardens
• Cycling/ swimming/ hiking
• Anything by the beach
• Singing 🎤
• Walking your dog 🐶 
• Shopping/Dress you up 🛍
• Drinks/bars🍻
• Zoo/Safaris 🦁🦓
• Discovering unique photography spots/hidden gems
• Being your +1 for events or play pretend to be your gf for as long as you want
Duration
2 hours per meet-up